Rube Goldberg AO-40 de W0FMS
(aka the "porch" test of the 4' DH Satellite dish and scaled W1GE patch).
---
Finally worked some AO-40. Mostly Rag-chews, so I only made 5 contacts from 2:20 UTC to 5:30 UTC, September 4, 2001
It took me a good hour to hear my downlink. My converter drift and doppler were, well, a little more than I thought (-43750 Hz)...
so if I swept across your QSO 15 times from 1:00 UTC to 2:00 UTC, my most heartfelt apologies...
Noise level on Kenwood R-2000 reciever. DEM/LUA (old DEM preamp 2.4 GHz 0.67 dbNF/12 db Gain) into a 5dbNF 20 db gain Drake, 122 MHz IF: Less than S-0 by about 4-5 dB (Estimate).
4' DH dish, prime focus at 22". Phase center of patch seemed to be at the reflector. f/d of dish: .45 squint at 1:00 UTC: 20 degrees. At 5:30 UTC 2 degrees.
Beacon peaked S-9 on R-2000. Average S-7. Never less than S-5. Signals on S-2 ranged from S-1 to S-5. LEILAed signals were over S-5.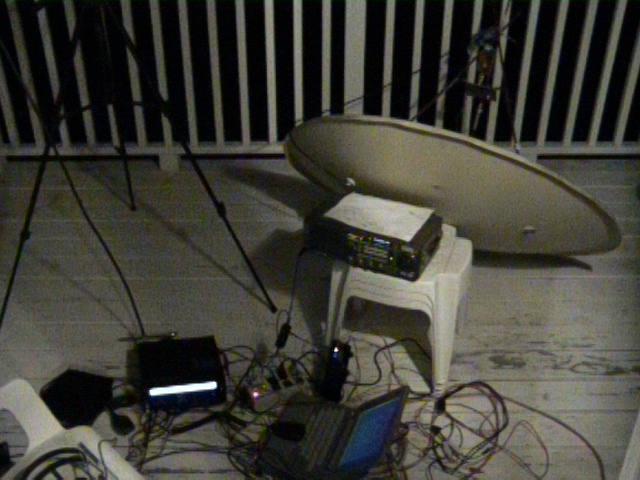 Figure 1. Notice the neat, sophicsticated operating position on my deck in my backyard! Computer is an
old 486/75 happily running Predict. The high-tech dish mount is also holding the Kenwood R-2000 receiver
(with the VHF converter, of course!) the uplink is the FT-847 and the short cable to the WA5VJB Cheap
Yagi (435 MHz linear satellite version) The tripod is 15 year old vintage K-Mart.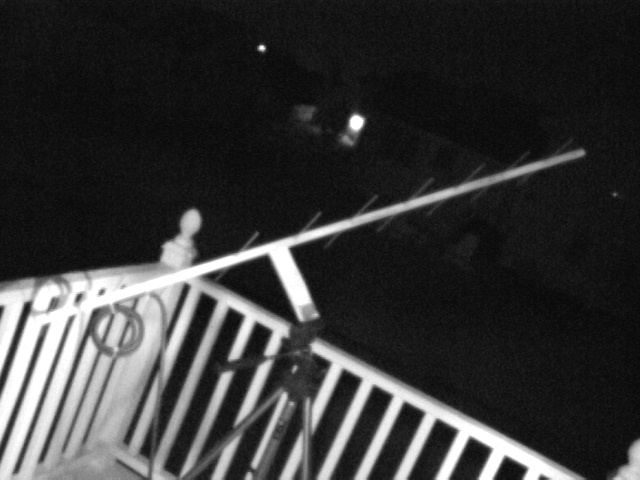 Figure 2. WA5VJB Cheap Yagi. Camera in "Night Vision mode", so pix is in B&W. The back of my deck
faces almost due south.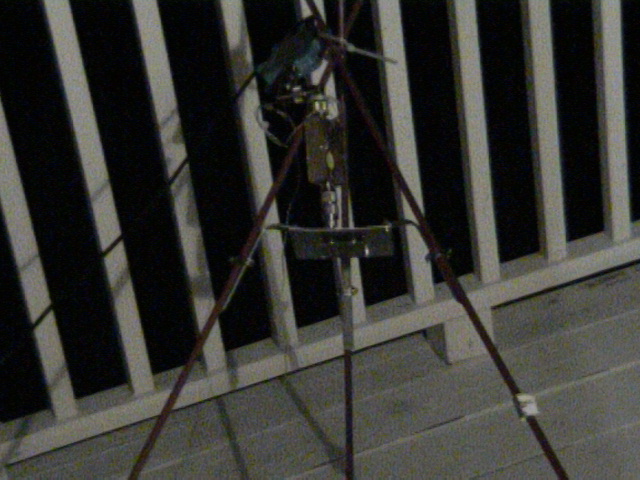 Figure 3. Feed assembly. Fiberglass tent stakes struts from "Menards"-- the patch is bolted to some steel
bar bent to fit the strut angle and then hose-clamped into position. Hard to adjust, but secure when
tightened. Old DEM/LUA preamp is directly above, then a Drake with IF and stripline mods (5 dBNF)
directly above that though about -2dB of adapters! Back of patch at the 22" focal point as recommended by
DH satellite for dish. This was optimum when I tried adjusting the focal distance for strongest MB.
Uplink: FT-847 on 70 cm into linear (canted 45 degrees) WA5VJB 11-element 435 MHz "Cheap Yagi". Power about 35-50W. LEILAed once. Feedline: almost none.. 6 feet of plain-jane Belden RG-8. Moral here: When I get the permanent setup to the shack, I'll use my hardline!
Stations worked:
2:20 UTC, Mike, KE4AZN/4 portable in FM02, Charleston, SC
3:00 UTC, Bob, WB9CNS in EN70, NE Indiana near Fort Wayne (He had a NICE mode-L uplink. 40 Watts!)
3:50 UTC, Doug, NA1DB in FN20, Princeton, NJ. (The ever famous NA1DB!!)
4:35 UTC, Jim, W8VXH in EN83, Pinconning, MI (MA 151)
-and the kicker-
5:30 UTC, Paul, ZL2ALP in RI78gv, Wellington, New Zealand.
I'm hooked. Need to get something permanent up. I wish it could be the 4 footer!
Happy, Happy.....Joy, Joy...
Here is some more pictures of the dish, the "Cheap Yagi" and the patch feed from inside my garage in the light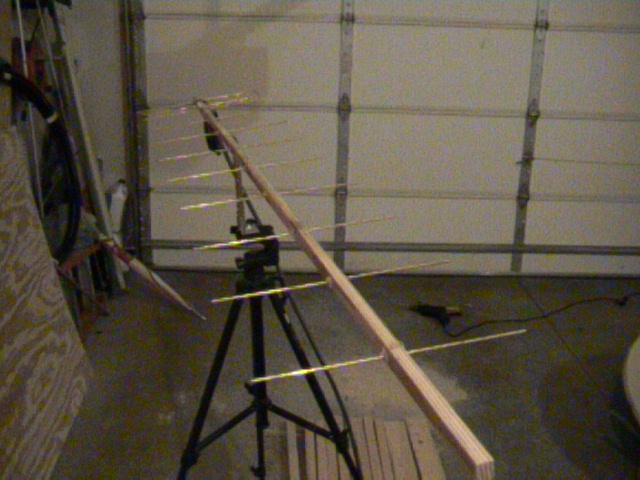 Figure 4. WA5VJB antenna on camera tripod. Extra boom on front is for when I make this a CP
antenna. Some day when I get "a round tuit".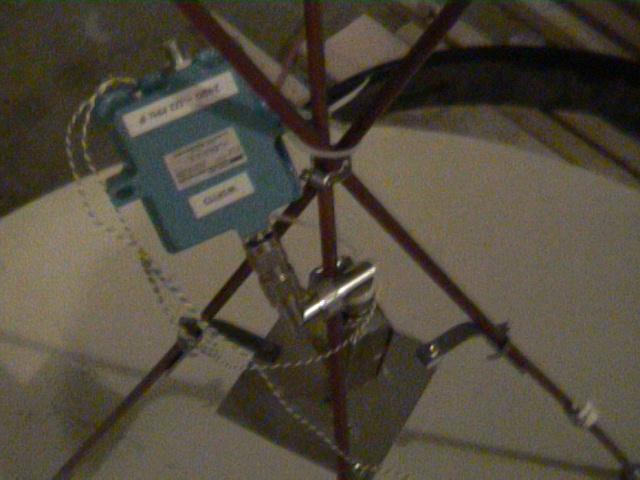 Figure 5. Drake, hooked through a maze of adapters, into the old DEM/LUA 2.4 GHz preamp into a
couple of more adapters, into the "W0FMS patch", LHCP feed connector on patch.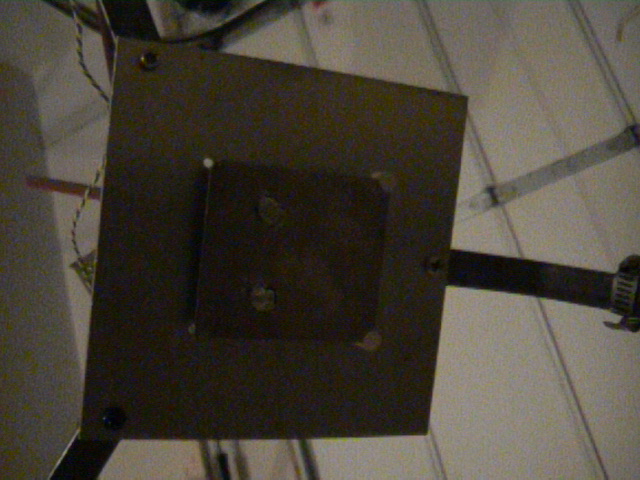 Figure 6. "W0FMS Patch" showing the view from (about) the dish center. The two solder connections are
the LHCP and RHCP tap points. I'll provide details on this SOON...
Boy I had fun tonight.
Fred, W0FMS
Update: 9/17/2001:
Last week I made a CAD template, and constructed another 2.4 GHz patch feed. It was 1.2:1 on both polarities without any adjustments on the Network
Analyzer. I think I'm going to try to write up the patch and the results in a QST article.
I set the setup up again on the porch and worked the following:
2240 UTC 9/16/01 - DJ9PC Peter, JN59 Southern Germany...
2308 UTC 9/16/01 - FY5DG in Kourou, French Guiana...
2353 UTC 9/16/01 - N0AN, Hasan 90 miles away.... 60,000 miles to do this... :-)
0037 UTC 9/17/01 - KB2M, Jeff in FM29
0057 UTC 9/17/01 - WB8TMP, Dave in Corona, CA (First AO-40 contact) DM13
0105 UTC 9/17/01 - W3VVP, George, FM28pv
0156 UTC 9/17/01 - KB0G, Bdale in Colorado. 1st ham contact with Bdale, even though I've roomed with him in Dayton before...
I am going to investigate a linear patch for the BBQ's. I want to get something "up" before the snow flies here, and I think I'll have to go with a BBQ
dish. After the 4' and the patch I'll be a bit sad. I have finished and tested a FODtrack with my G-5500, and I want an antenna the 5500 will handle.
I like being able to have the preamp in line, so I think I'll have to build a feed for one of the BBQ's and use the preamp instead of a Transystems.
We'll see...
Fred, W0FMS

---

Page updated 3:10 UTC, 9/17/2001